Presentation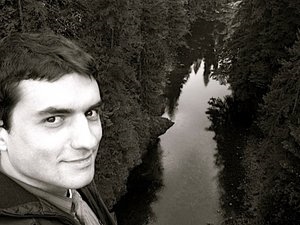 I am Sebastien Mondet, a.k.a. Sebastián Mondet Yañez, I work in the Biology Department of New York University as a computer scientist.
Here is my CV / Resume.
Contact: seb <at> mondet.org.
When, I am not working/hacking software, I am most often making music, currently I play bass in Lucrative Jacket and acoustic guitar in Plasmonic Wood.
Sebastien Mondet
Menu:
Updated on Fri, 02 Aug 2013 10:00:11 -0400
Sebastien Mondet